Customer Support
Contact Information
While you may reach out to us 24 hours a day, 7 days a week, our warranty service and product expert teams are normally available from 9am-4pm CDT Monday through Friday.
Phone Sales
For phone sales, please contact one of our retail partners listed below: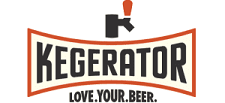 Like beer? Shop our beer making, pouring, and drinking items and you'll love your beer - that's our only warning.
Visit Kegerator.com ▸
Product Support and EdgeStar.com Order Support
For all technical support related to EdgeStar, Koldfront or Avallon products please visit the EdgeStar Support Site to review support articles, troubleshooting documents and videos or submit a service request.  
Product Support Website: support.edgestar.com
General Contact Information:
EdgeStar
8606 Wall St.
Suite 1600
Austin, Texas 78754
We Give You More:
Better Prices. Better Selection. Better Service.
Free Shipping
Free standard shipping on 1,000's of items.
30 Day Returns
Return items 30 days from purchase. Details ▸
23 Years of Service
Owned and Operated in America since 1999.